a tradition of innovation
As leaders in the feedlot industry we embrace research and development and have helped introduce important change to the feedlot sector.
Both our success and our client's success, can be attributed to our constant evolution and exploration of new practises. Some of these innovations include: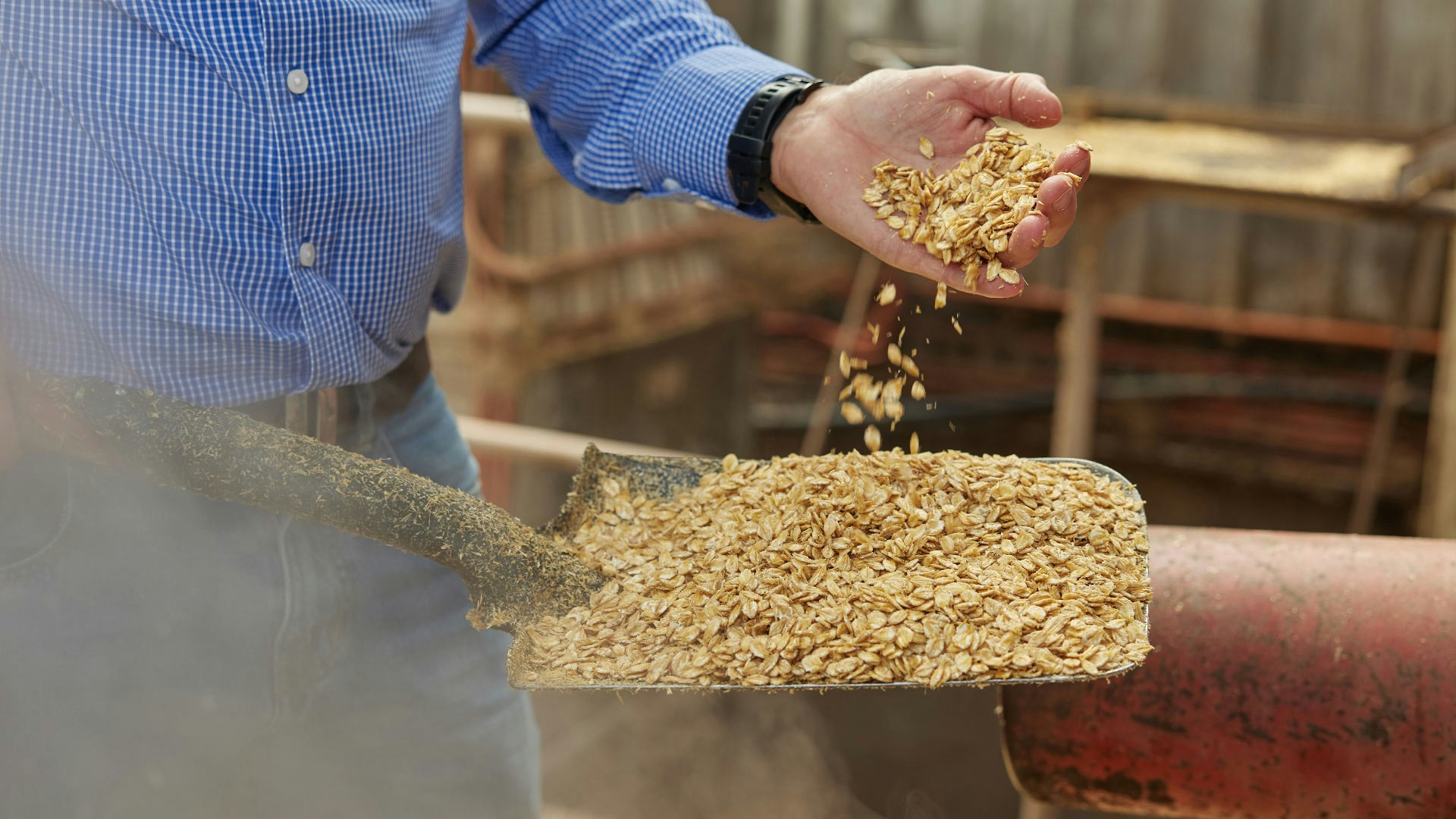 Steam Flaking
We were one of the first feedlots in Australia to adopt steam flaking infrastructure.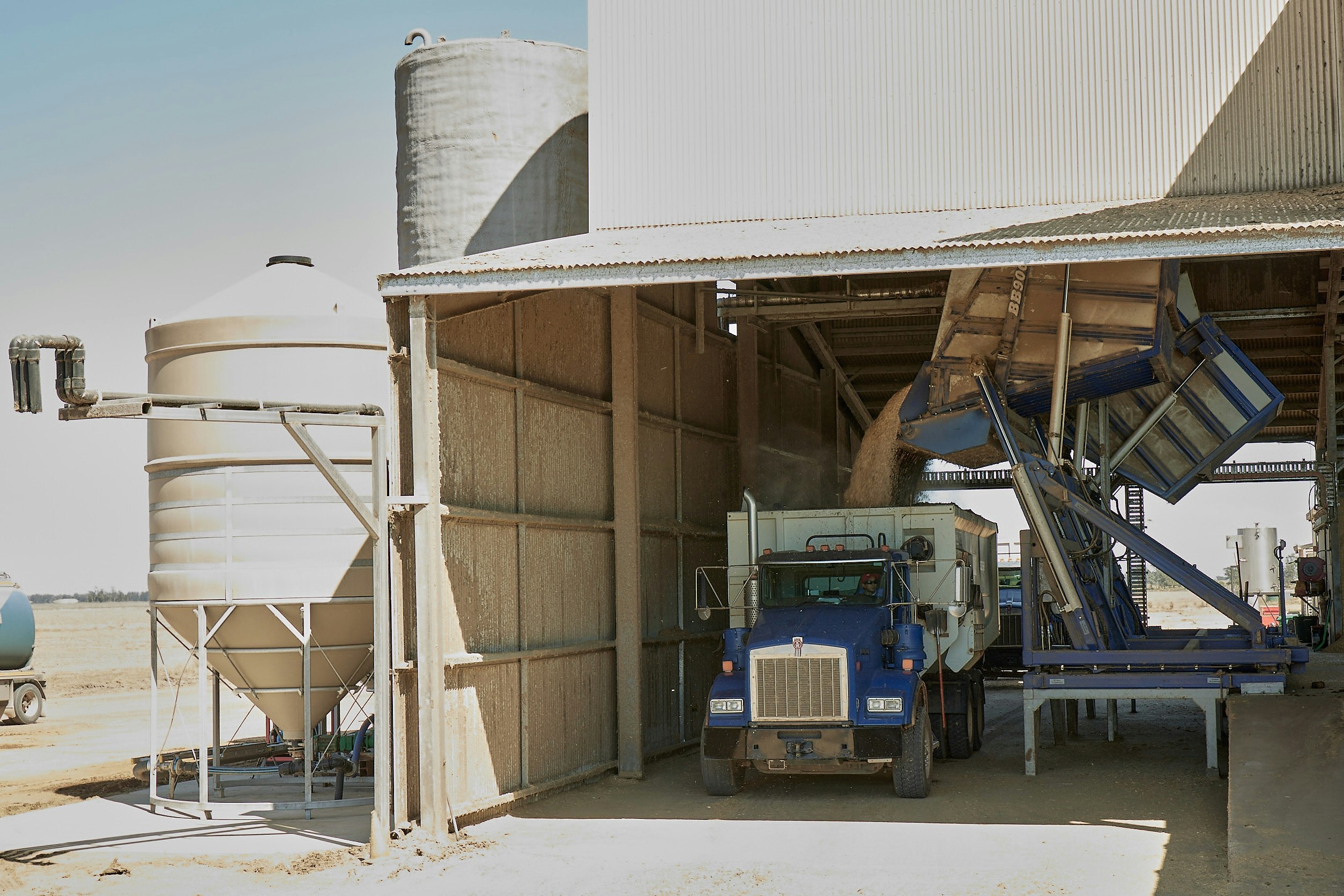 batch box technology
Early adoption of batch box technology dramatically improved our feeding efficiency.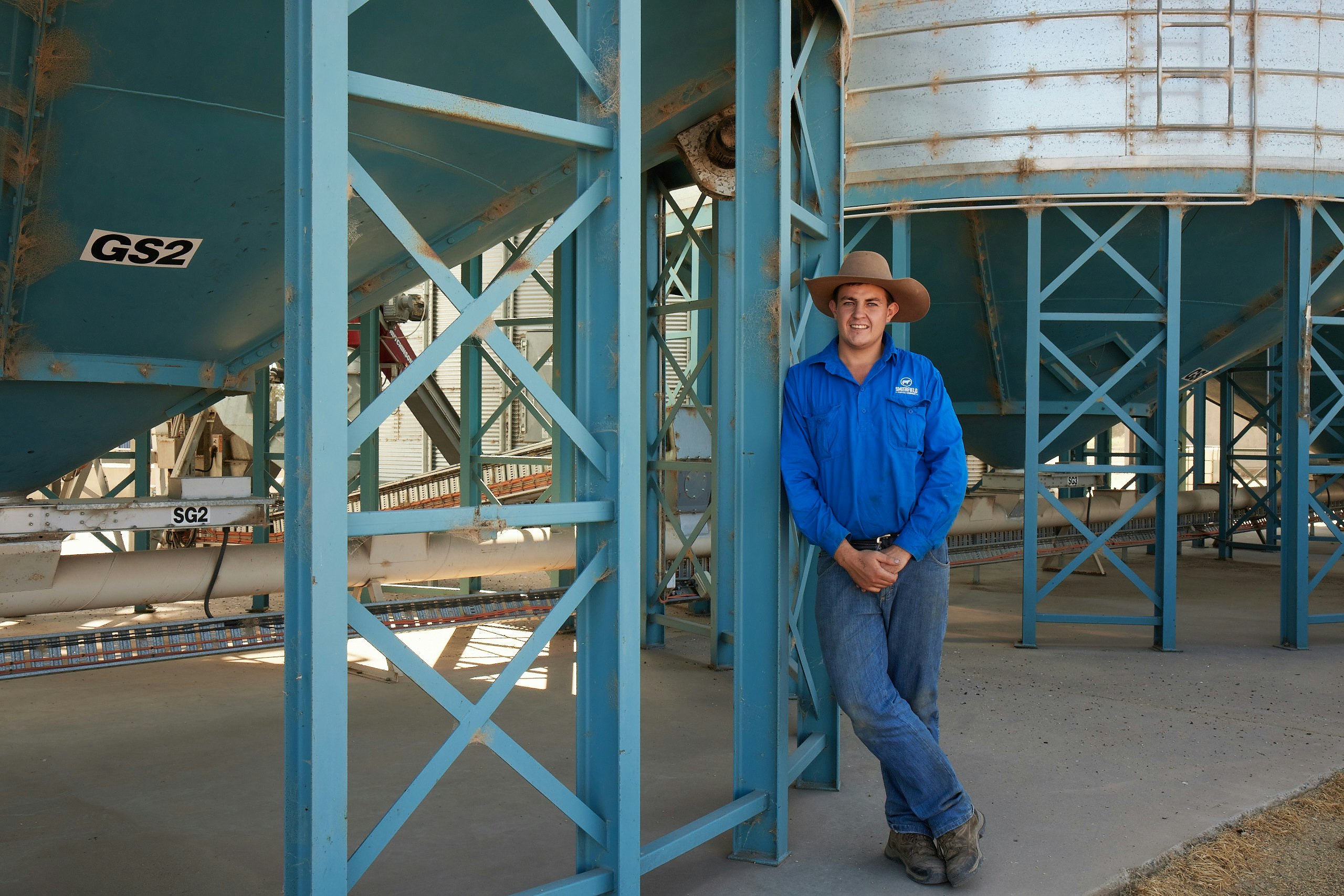 trainee programs
We are proud to have developed one of the industry's earliest trainee manager programs.
Rotomix feeding systems
Importation from the USA of Kenworth trucks with Rotomix bins and Digistar technology is evidence of our commitment to quality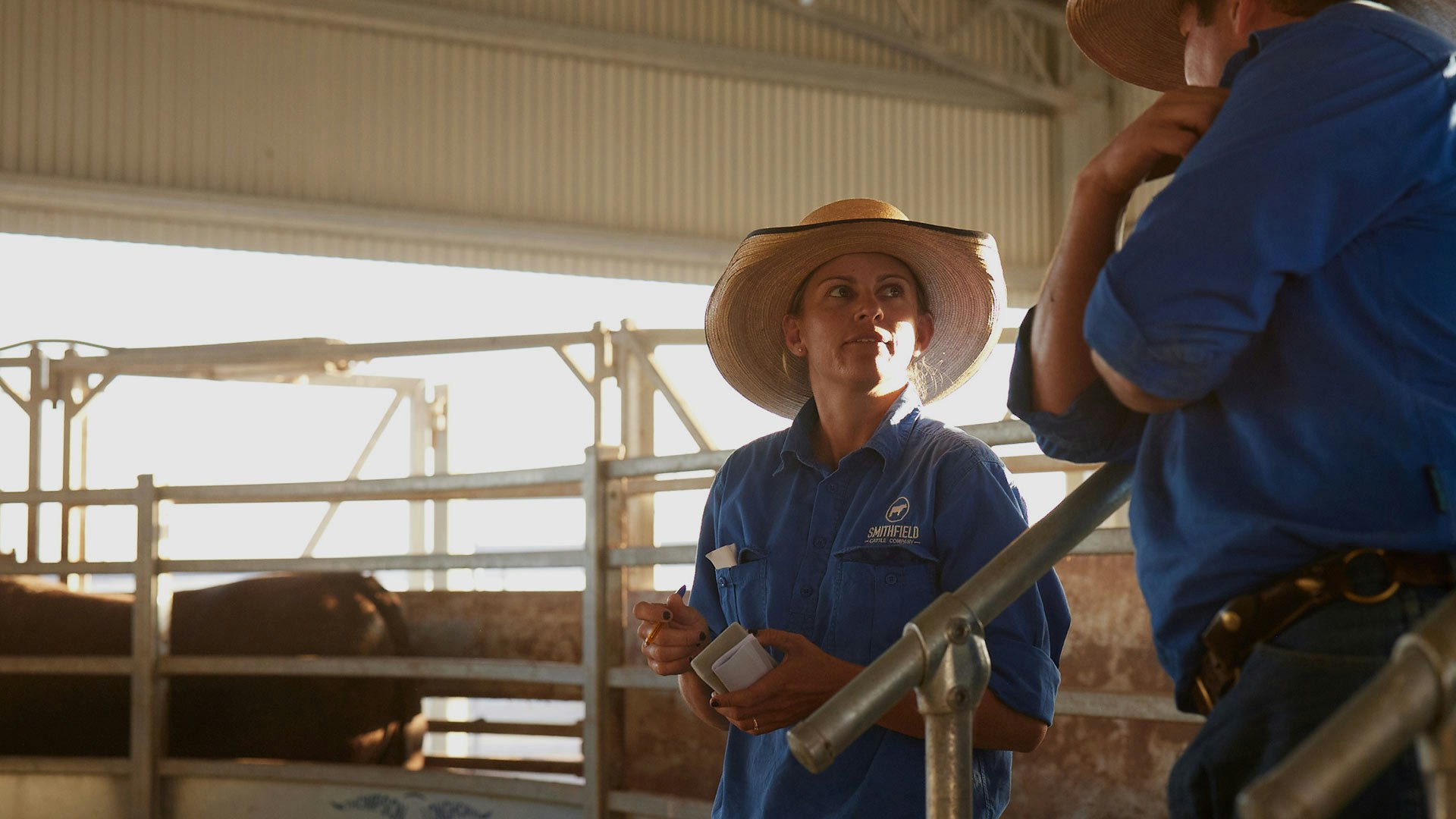 Animal health trials
Over the years we have engaged in various research trials with products such as those improving animal gut health and managing parasites.
Animal welfare benchmarking
A trial is being undertaken in conjunction with ALFA to help establish animal welfare benchmarks and systems to ensure high welfare standards.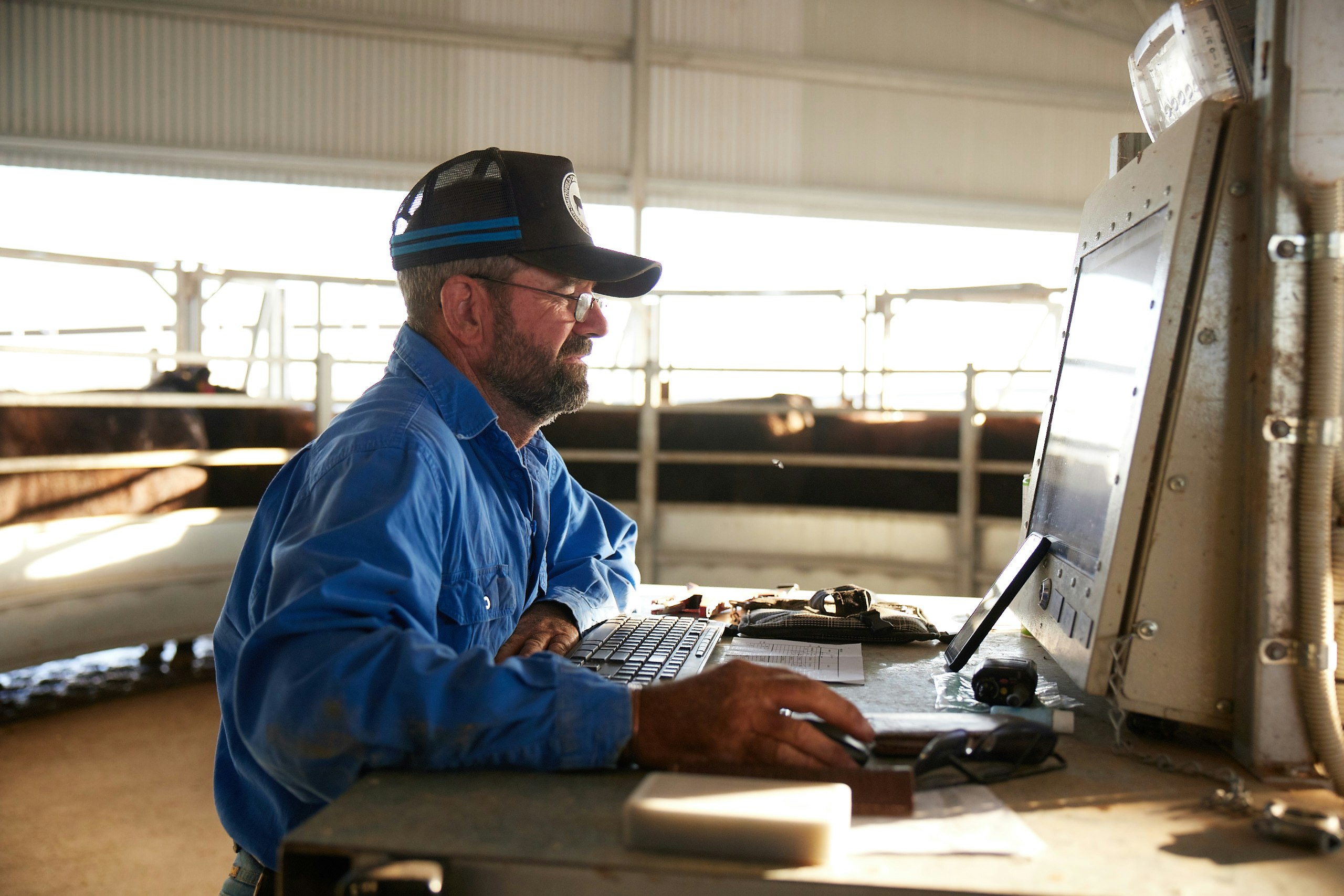 Digitisation and Data Analytics Projects
Meat & Livestock Australia are working with us on a co-innovation project that will see the use of our data to drive operational excellence and enhanced decision making.
We are a specialist custom feeding business. However our services also include cattle backgrounding so that our customers have greater control of their supply chain. We can also purchase and feed cattle for sale to customers as finished cattle but our preference is to concentrate on the provision of professional custom feeding services.
It is our dedication to this sector of the beef supply chain that sets us apart from many other lot feeders. We do not have a meat brand and do not intend to start one because we would then compete with our customers. Instead we promise to apply our expertise to the management and care of our customer's cattle. Our engagement commences when we know cattle are destined for one of our properties. We take an active role in the cattle being transported to us safely and once they are in our care, our teams manage each of them on a daily basis. We report to customers on the performance of their cattle and make recommendations on entire lots and on individual animals. Advice and recommendations are always provided in the best interests of our customers and their cattle.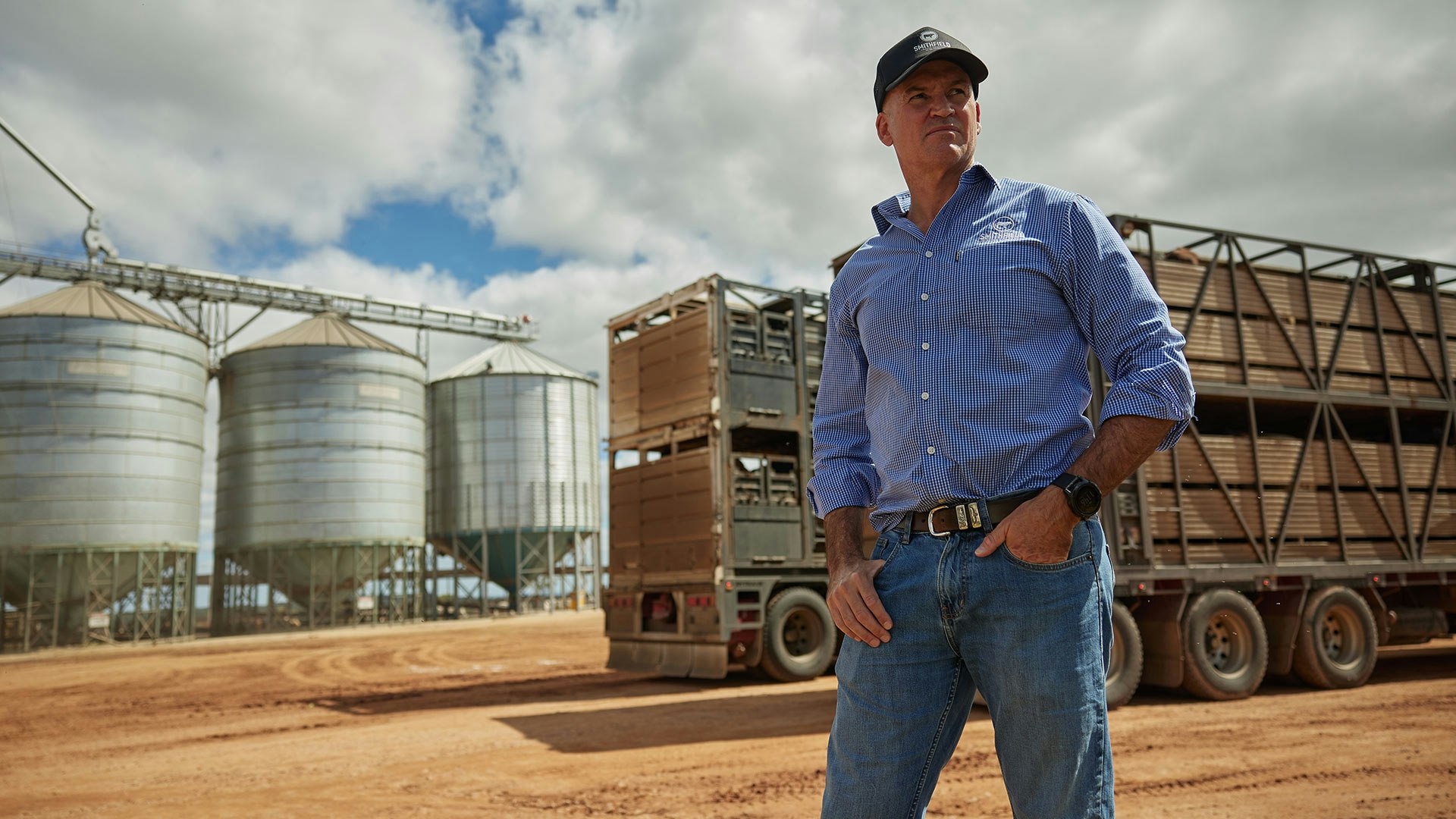 Our commodities are purchased from trusted suppliers that assure us of quality. We then test the quality of the commodities upon arrival.
These relationships and our intake procedures help ensure the feed ingredients are first class. Our expertise in commodity procurement also means commodities are purchased at prices and in quantities that help us manage the feed charges our customers pay. We will never be the cheapest custom feeder, but our feed conversion and cost of gain records confirm that we are one of the best.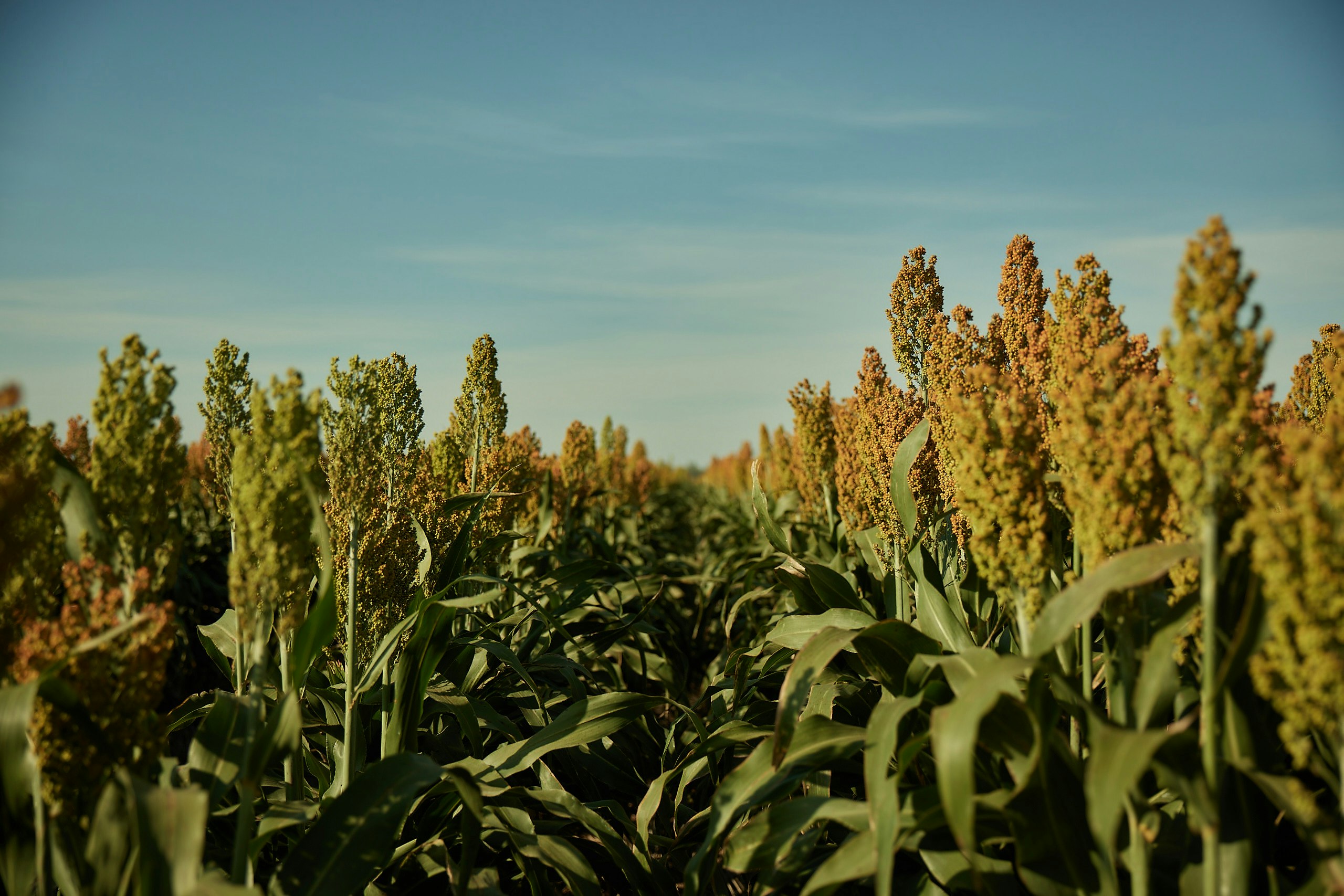 It's been said that our greatest strength lies in our focus on milling and feeding. We agree.
It takes years of experience to understand the complexities associated with feeding cattle. Many factors, some beyond our control, dictate how cattle will behave and perform on a daily basis. It requires expertise to understand these variables and respond accordingly. We pride ourselves on our understanding of the cattle through the various stages of their time with us. We have an obligation to provide the cattle with feed that is as nutritious and fresh as possible and is delivered to them at the same time, twice a day. Cattle are creatures of habit, so we comply with their routines, not ours.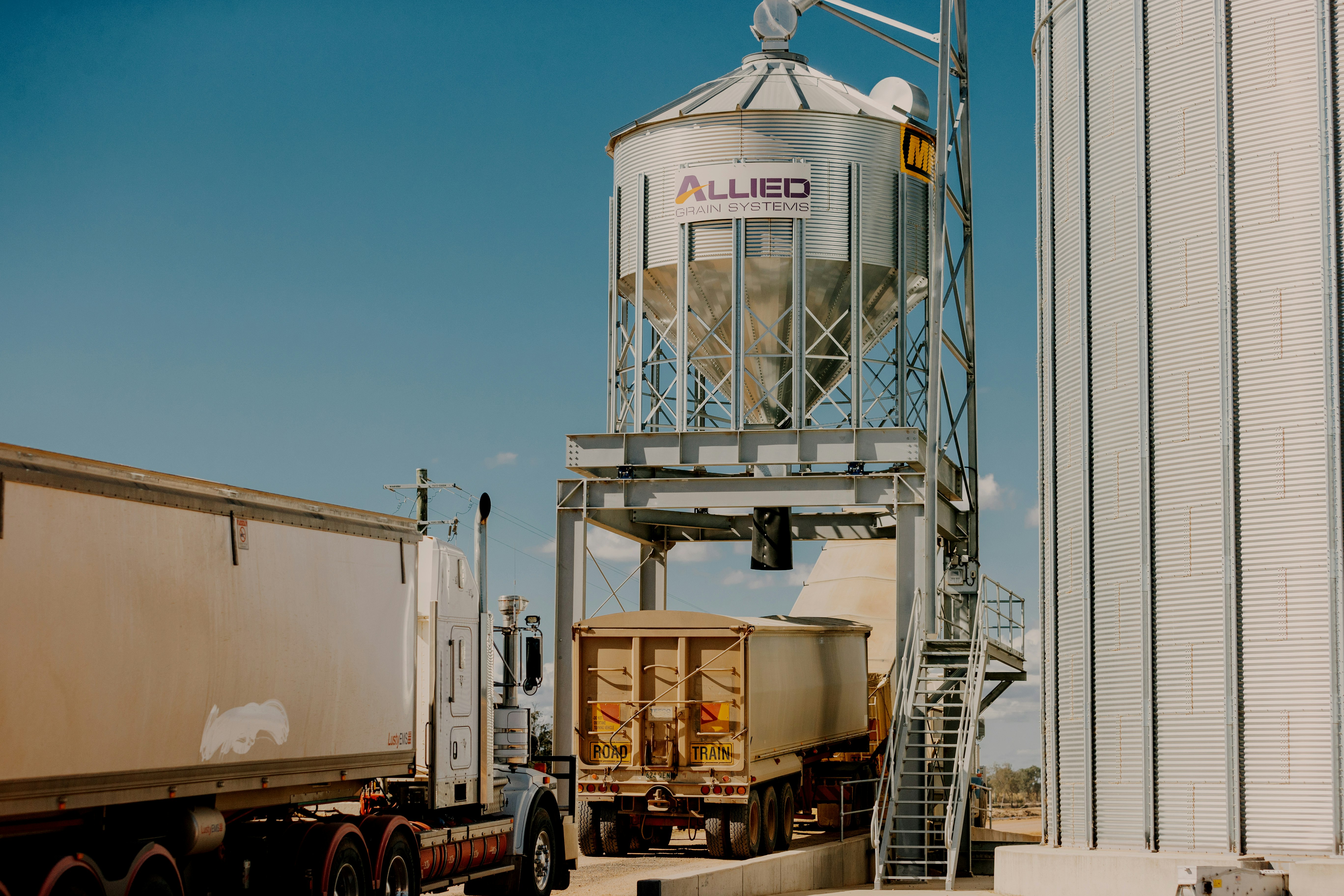 Animal Health and Welfare
We have a moral obligation to care for the cattle on our properties. For this reason, animal welfare is at the heart of all that we do. Well fed animals in a comfortable environment will be healthier and happier and will therefore prosper.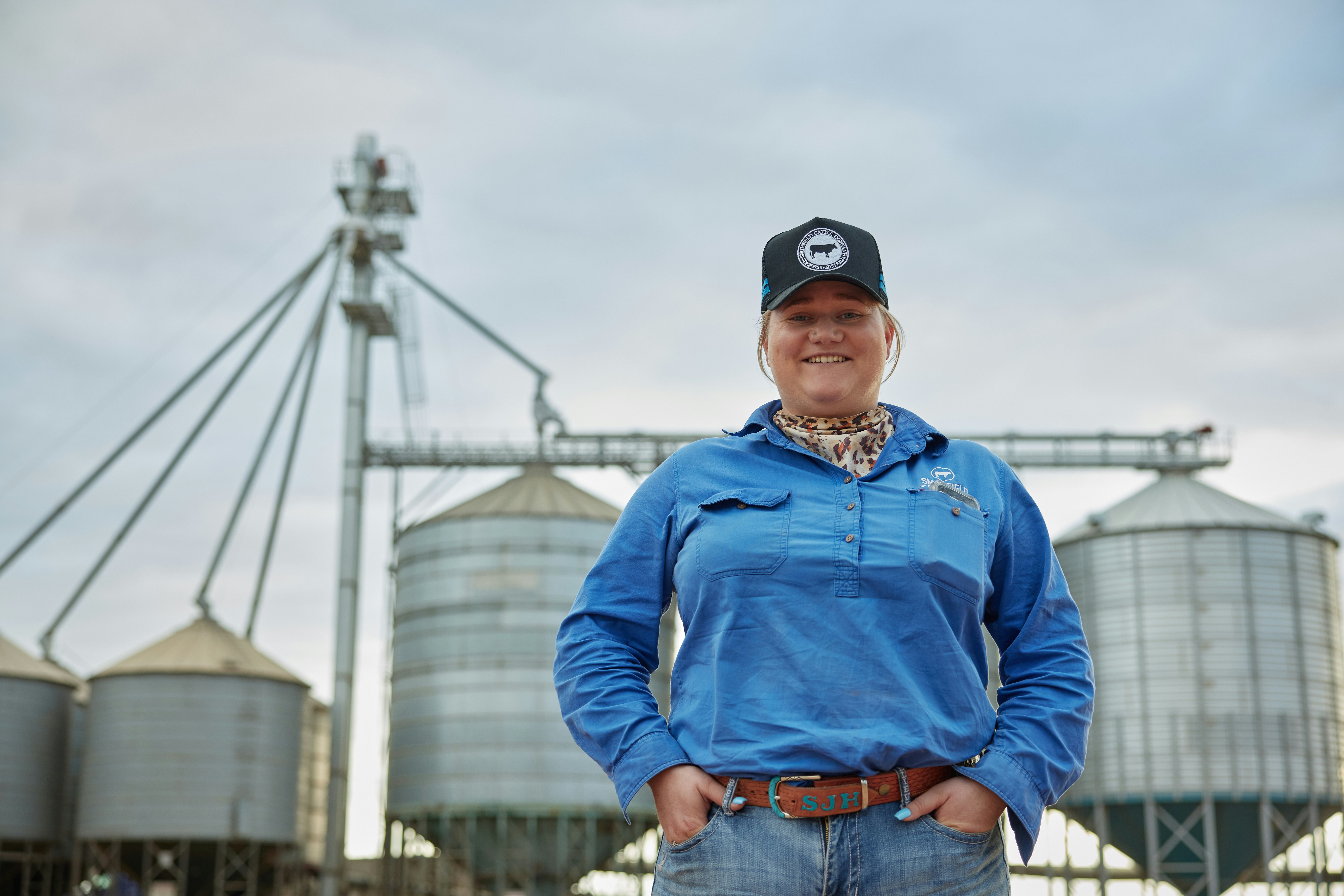 Full time animal welfare officer
We have a full time animal welfare officer that ensures the wellbeing of our cattle.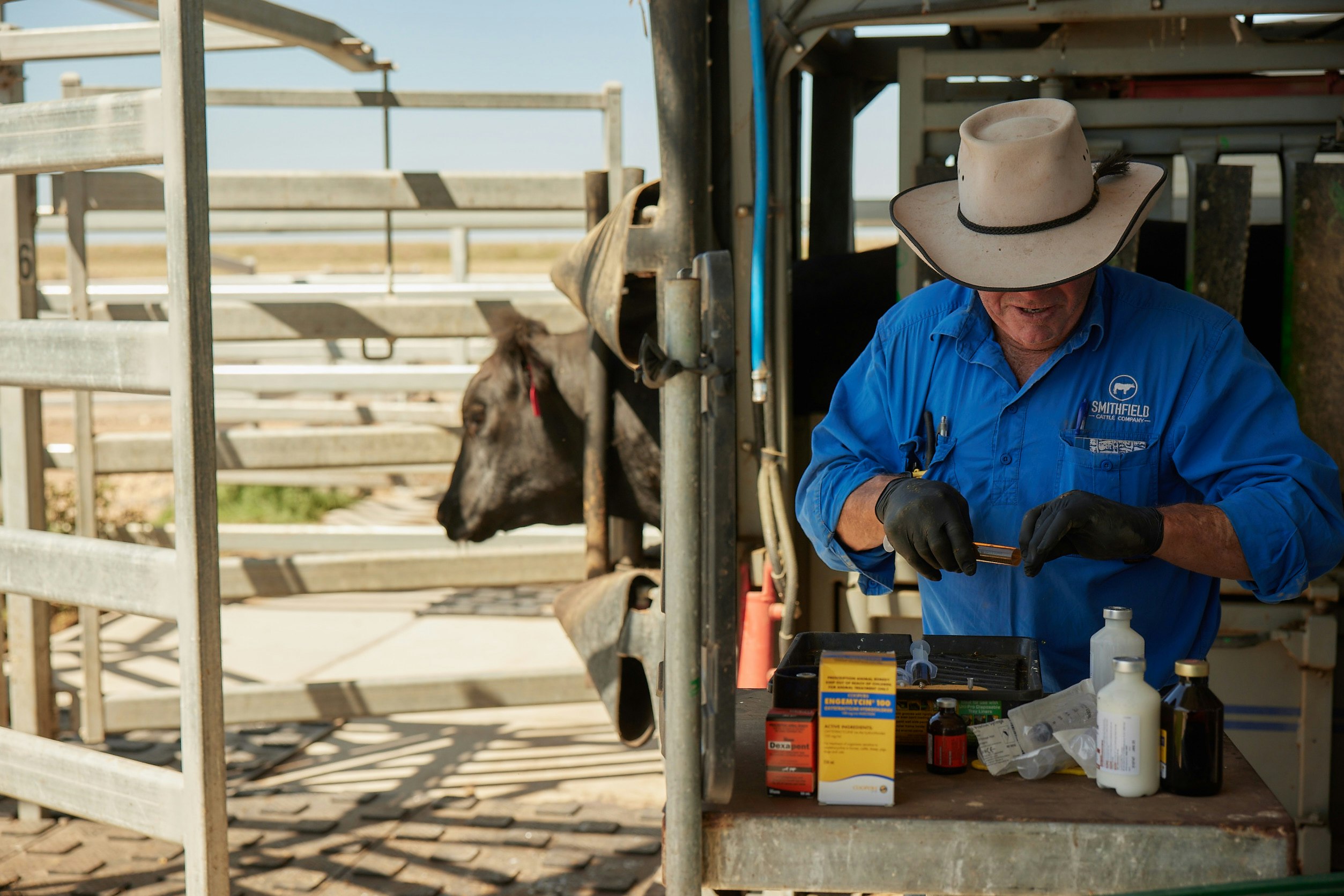 Animal health protocols
Animal health protocols created by expert cattle veterinarians.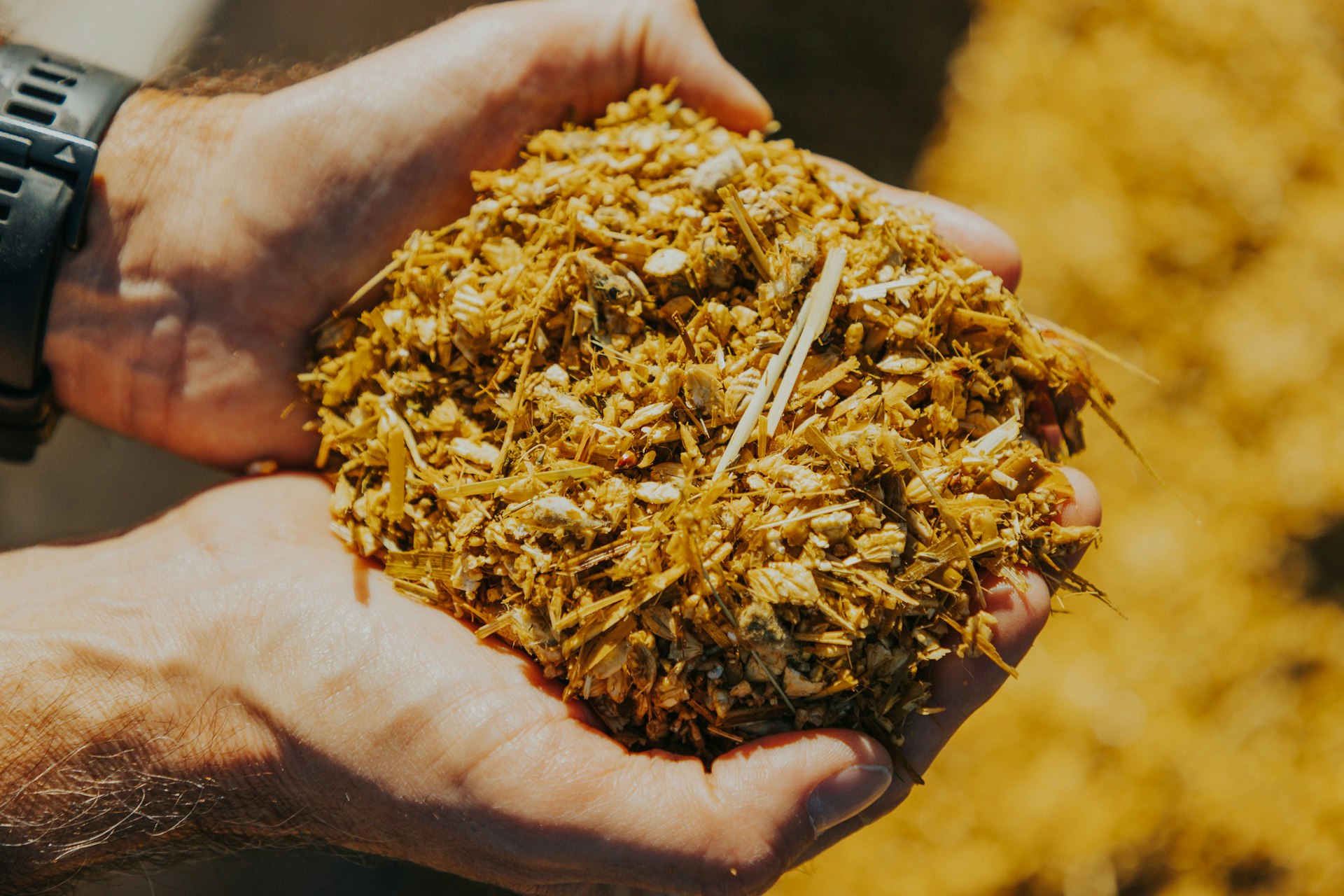 Feed ration formulations
Feed ration formulations from Australia's leading cattle nutritionist.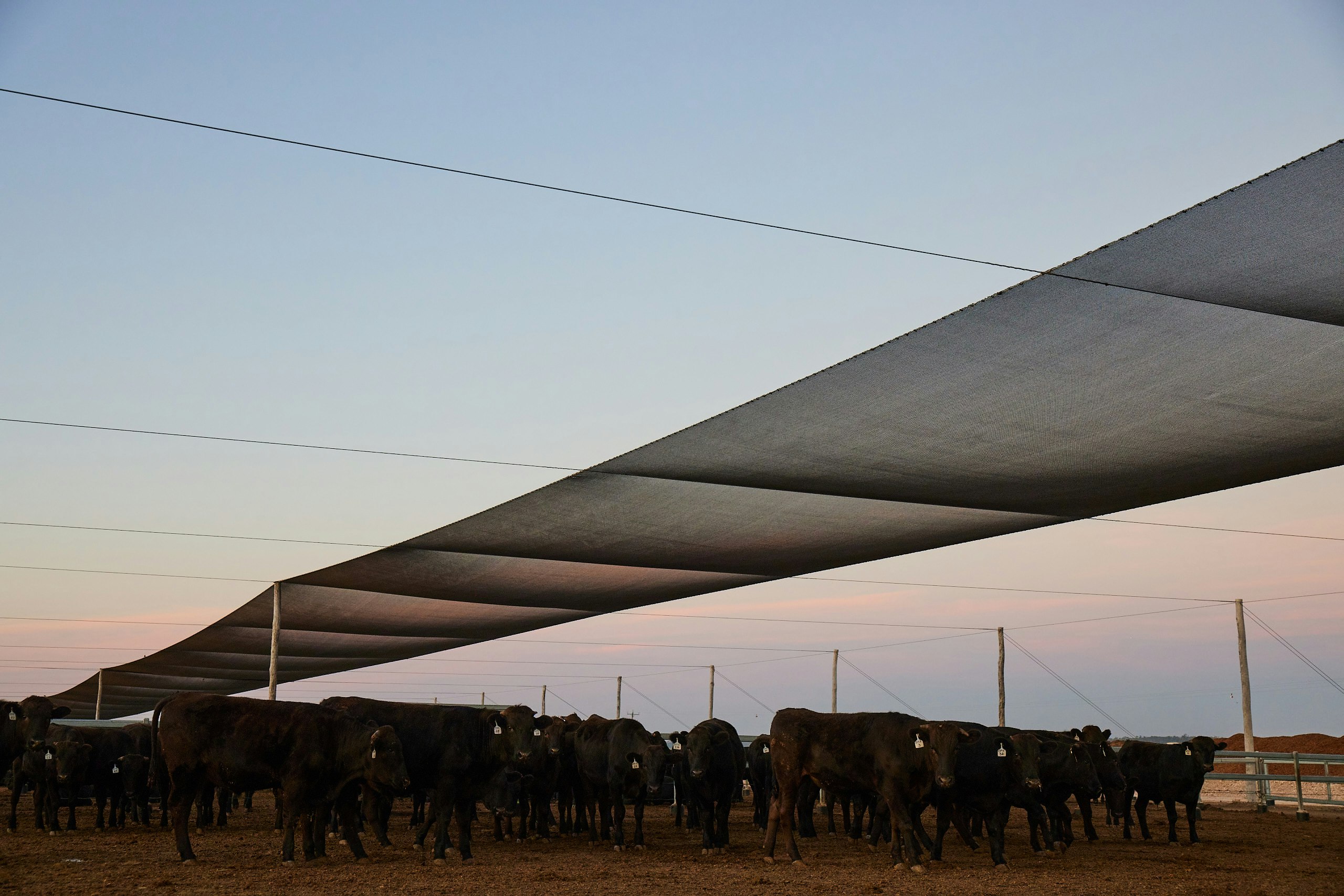 100% of pens have shade
We have invested heavily in shade structures so that all cattle can seek cover.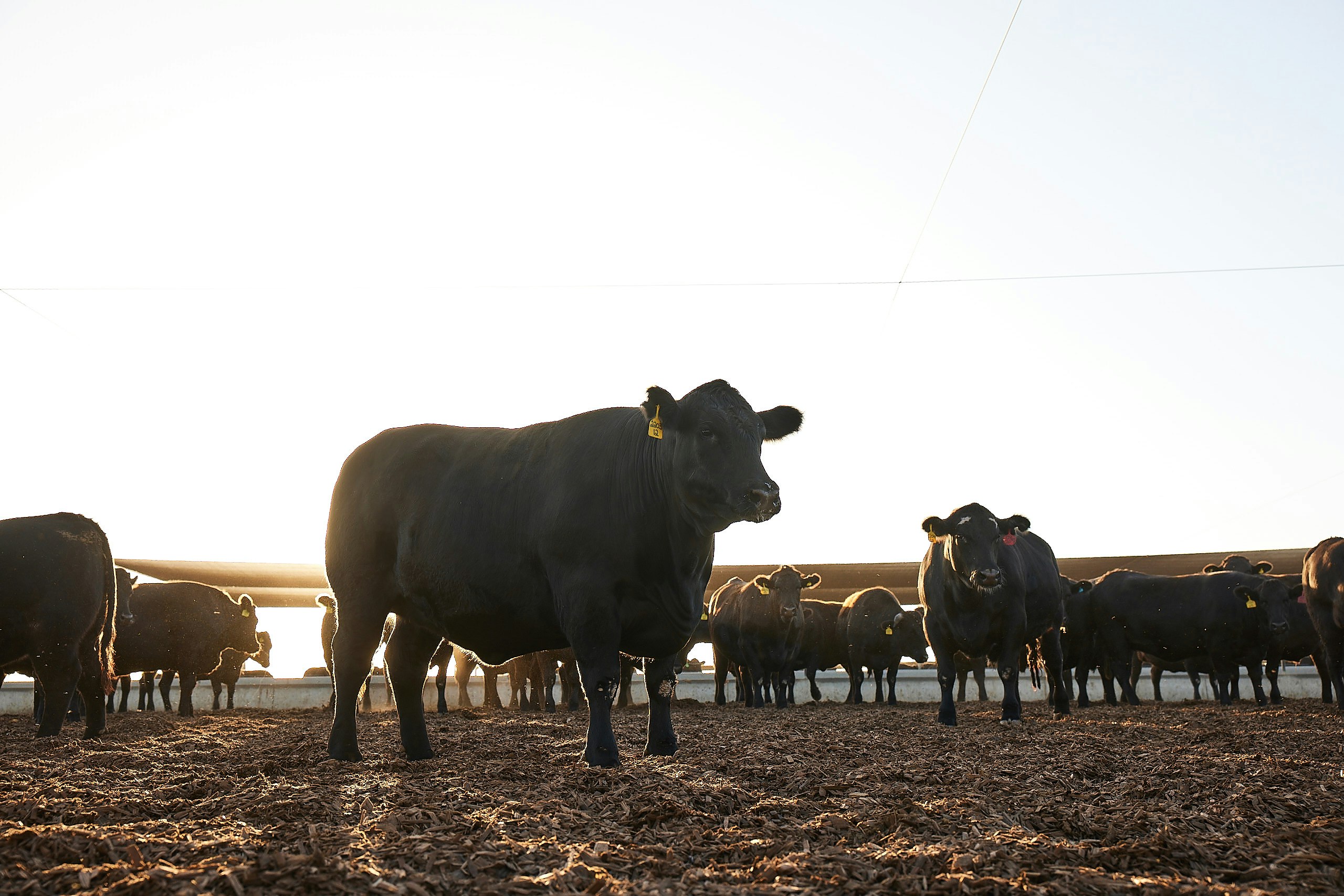 woodchipped pen floors
Woodchipped pen floors ensure animal comfort.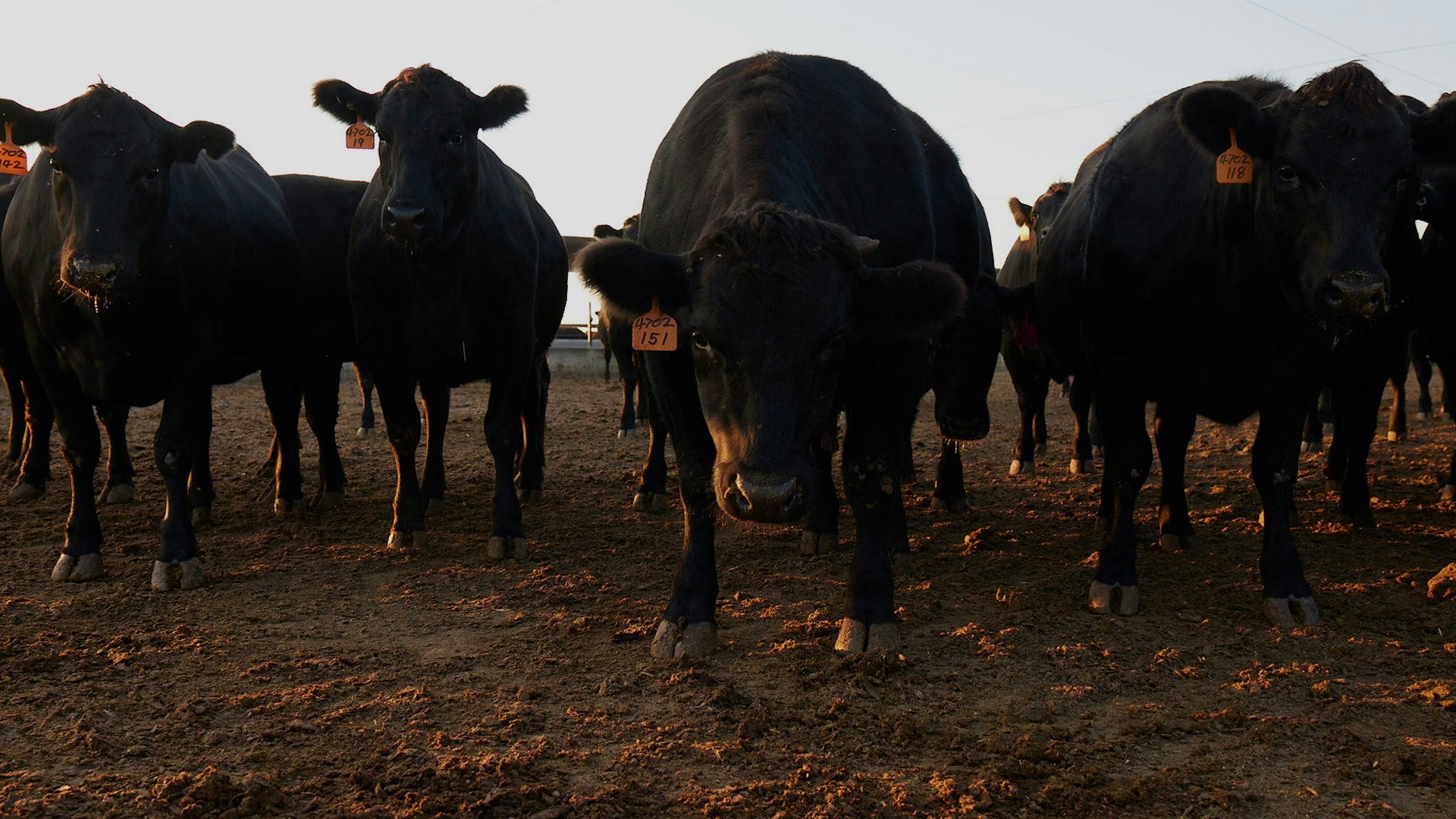 Hoof trimming
Hoof trimming is routinely done on longer fed animals for welfare purposes.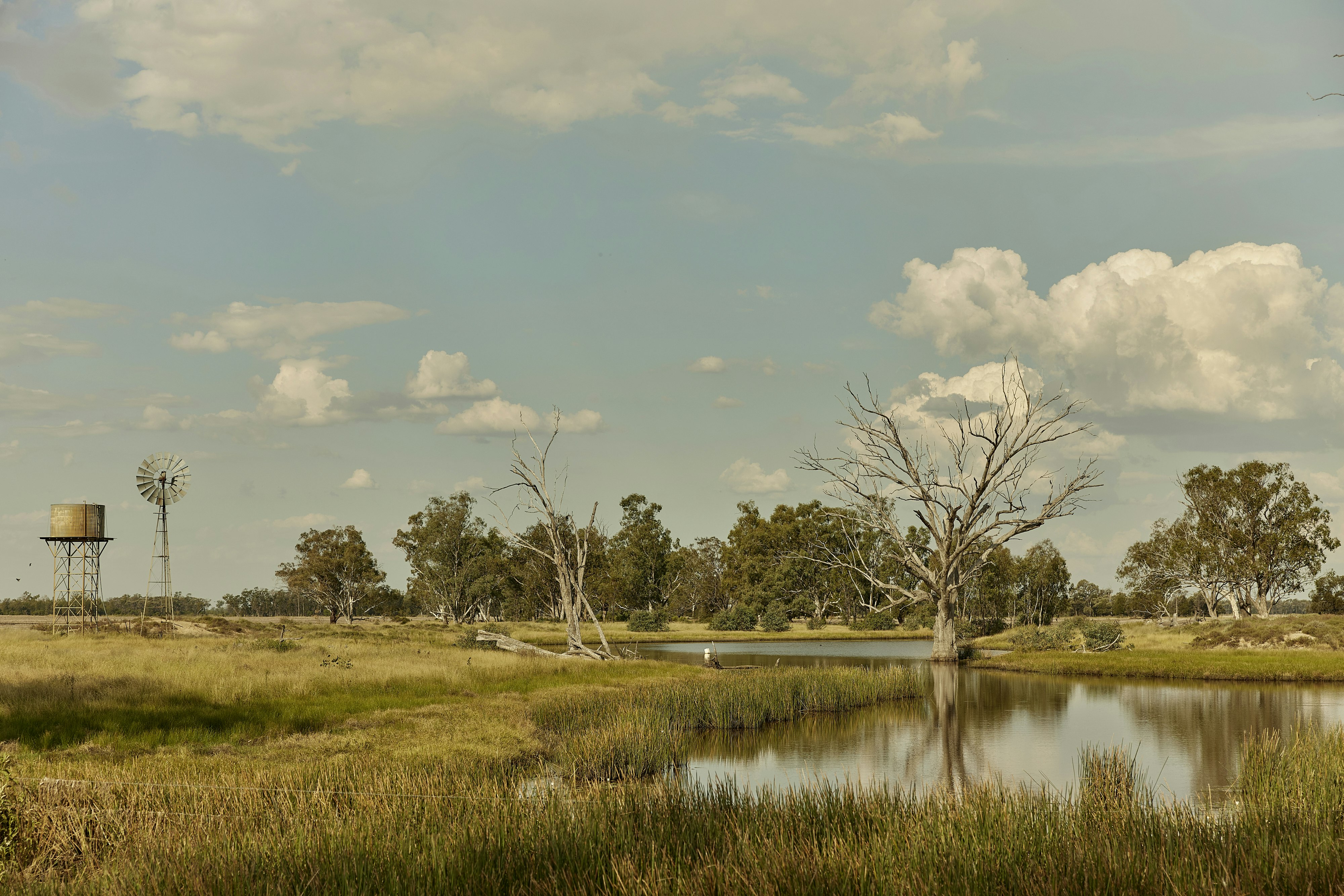 Environmental monitoring
We analyse our own weather data regularly each day and otherwise receive notifications from Katestone Environmental.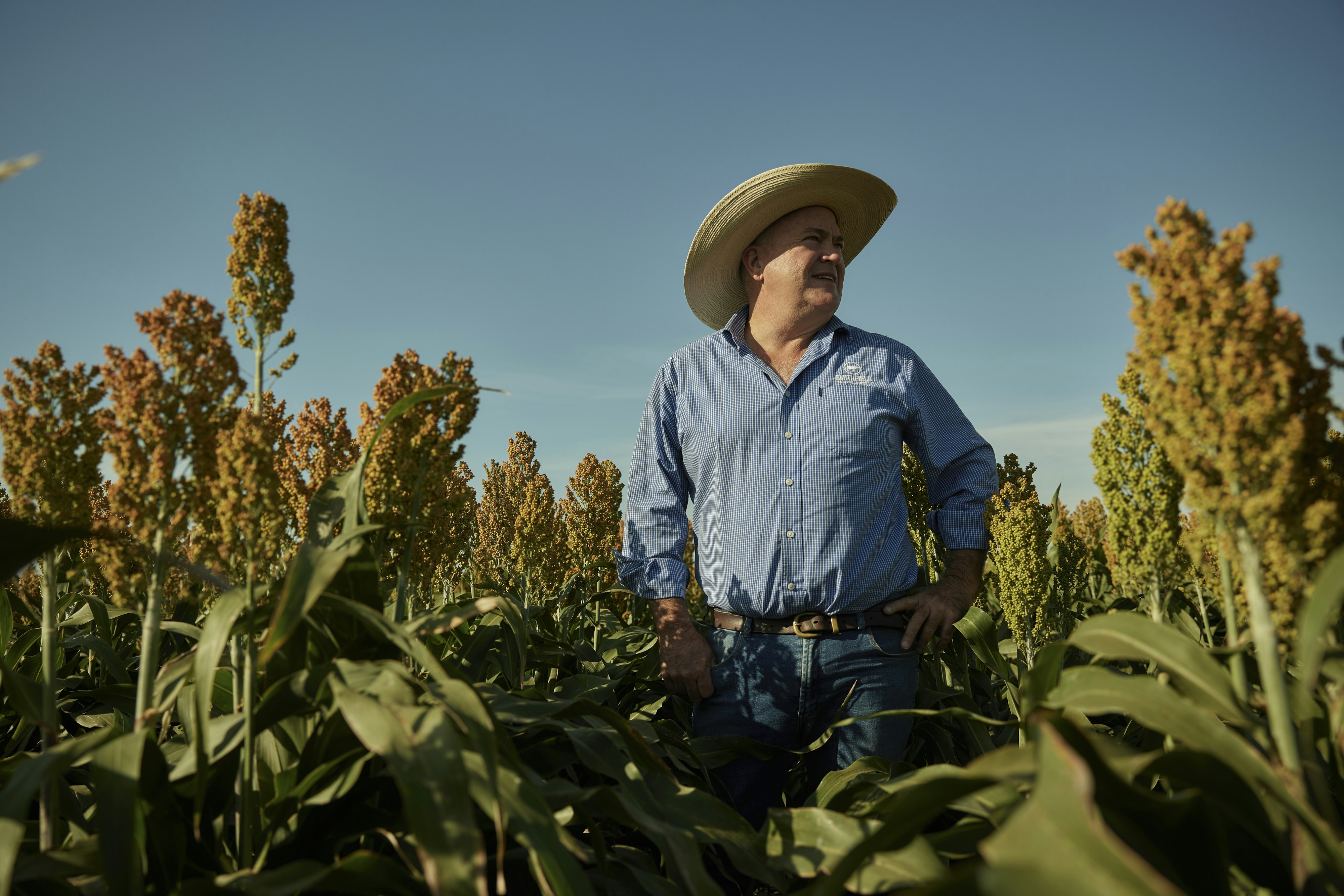 SUSTAINING AND REGENERATING
Sustainability is one of our core values but our ambition is for our business and the Australian cattle industry to continuously improve, not just be sustained. We therefore engage in numerous practices that help reduce our environmental impact and we undertake land care practices that are improving the land we own and regenerating the lands we acquire.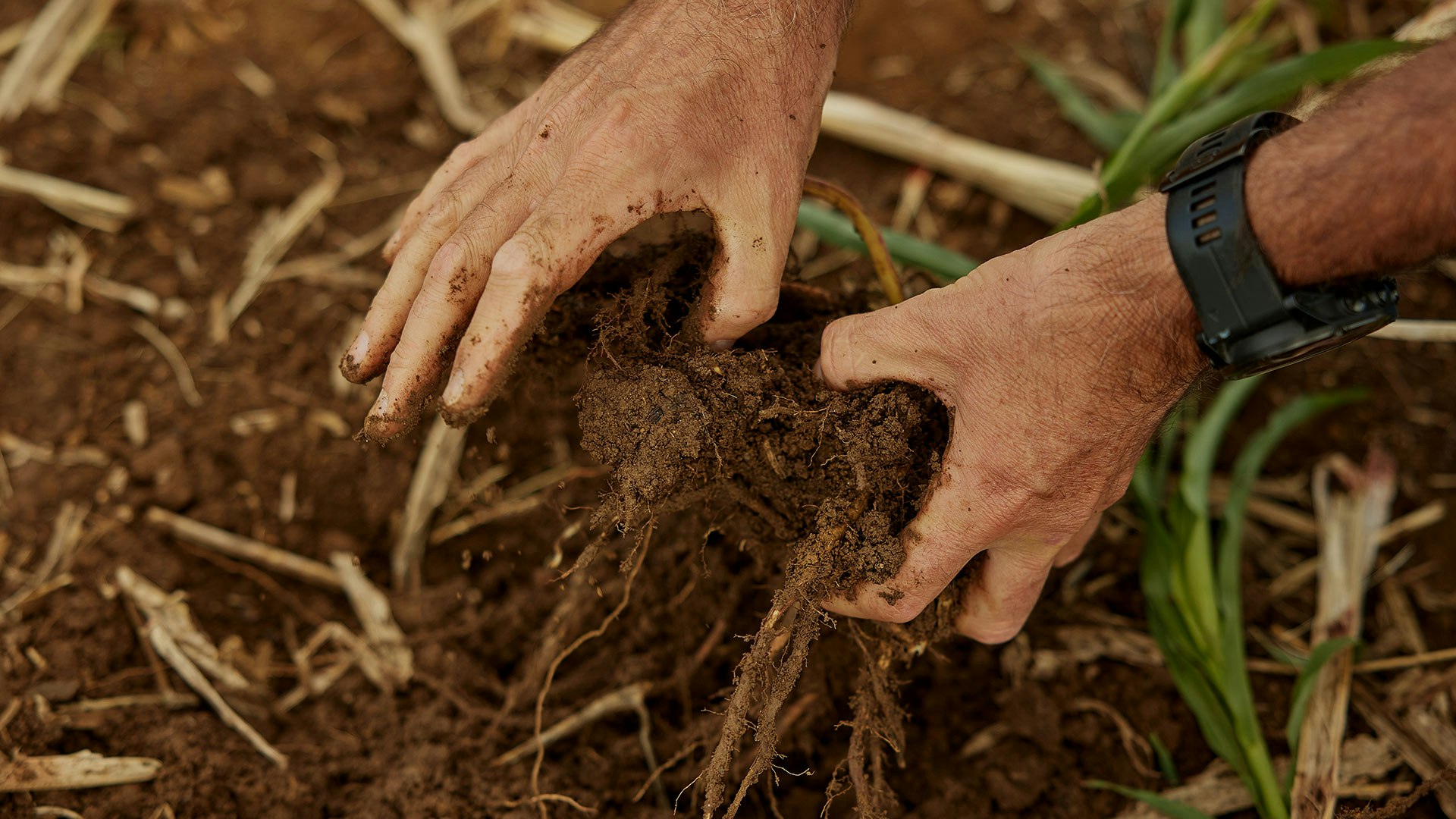 Soil Carbon Project
We are in the process of conducting soil carbon baselining tests that will underpin our application to the Emissions Reduction Fund for registered carbon projects.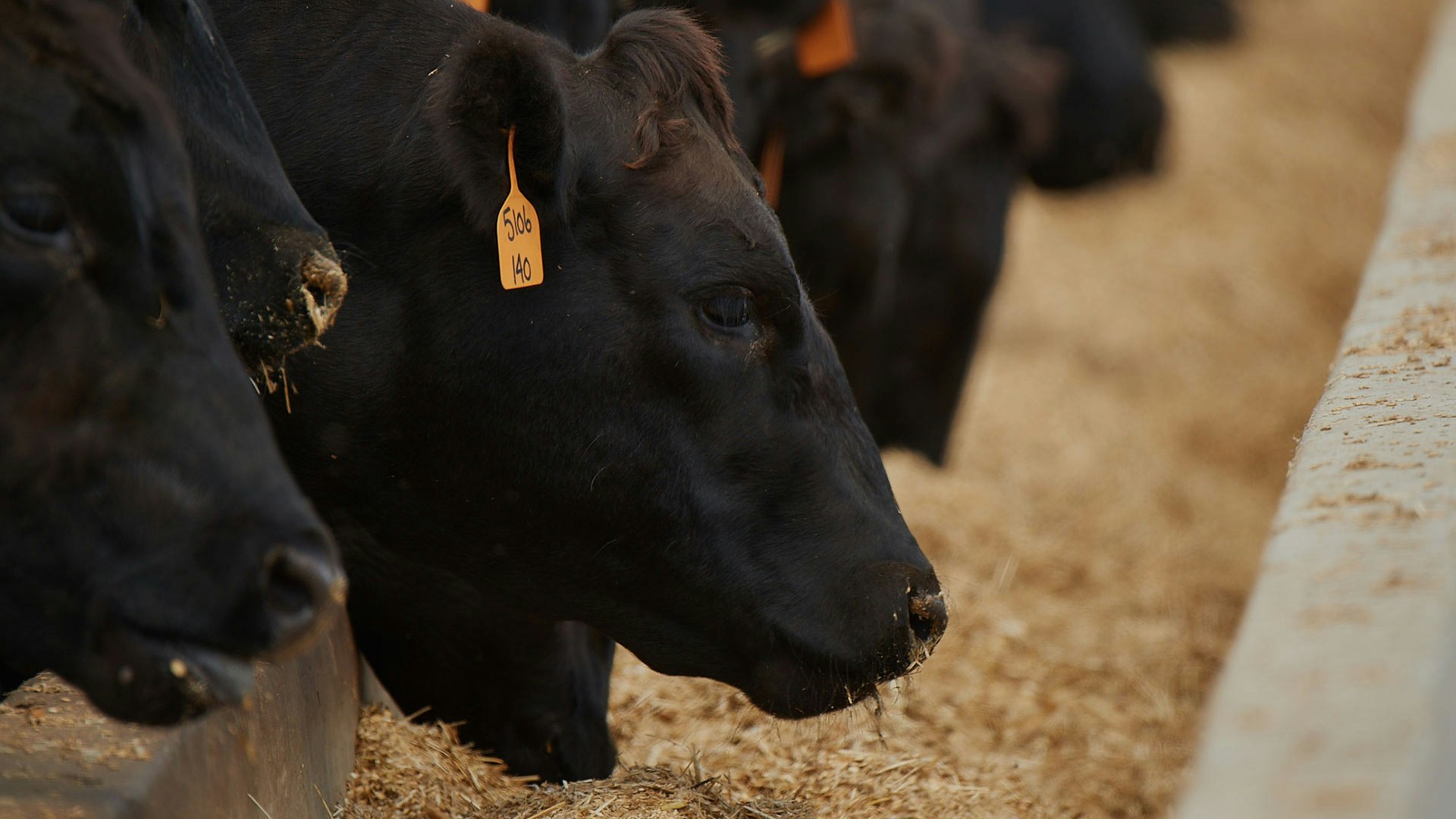 Methane Reduction
We reduce greenhouse gas emissions from the cattle production process by including dietary products that limit the enteric methane.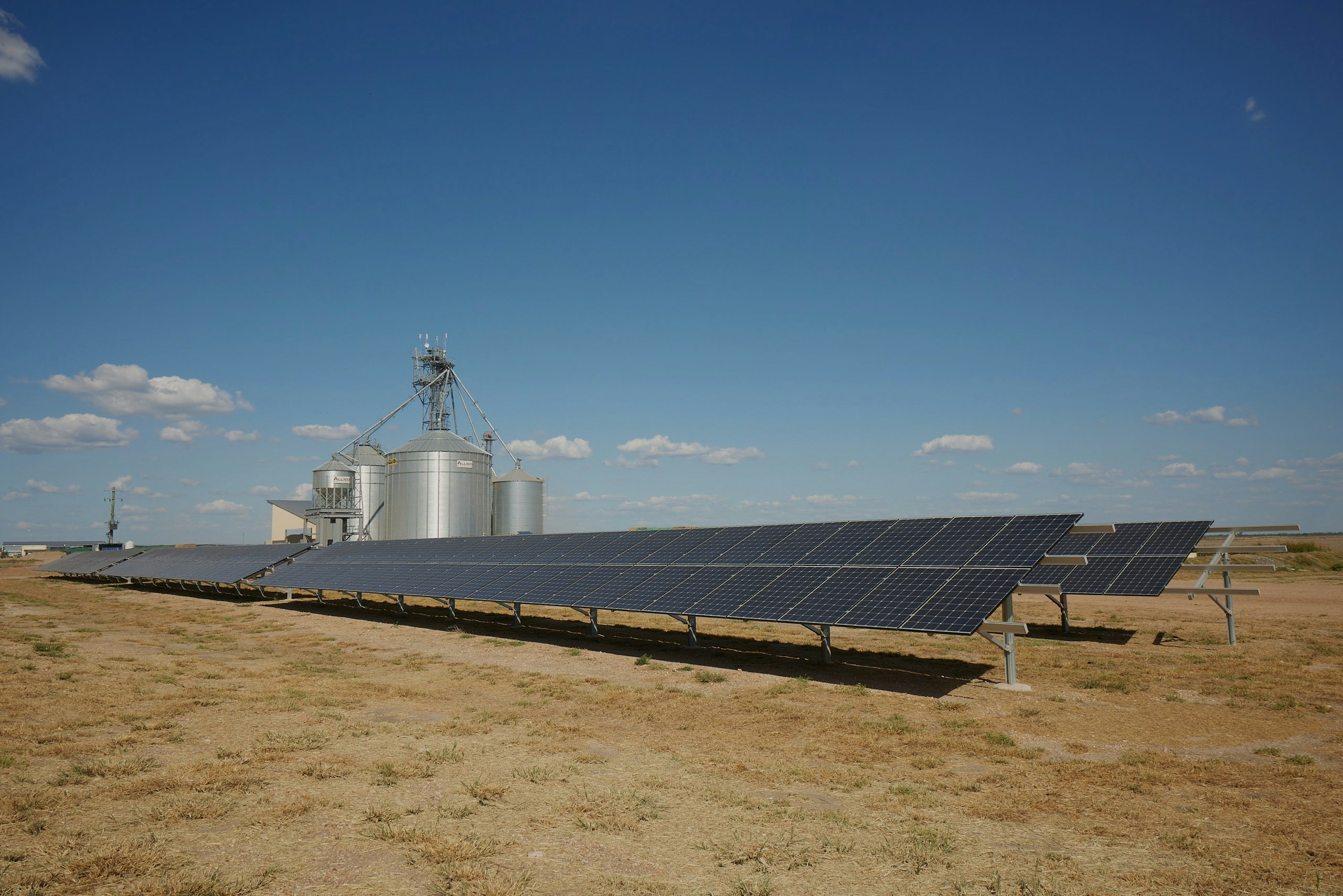 Solar Powered
We have two solar arrays producing 35% of our electricity requirements and we have plans to increase our solar production capacity further.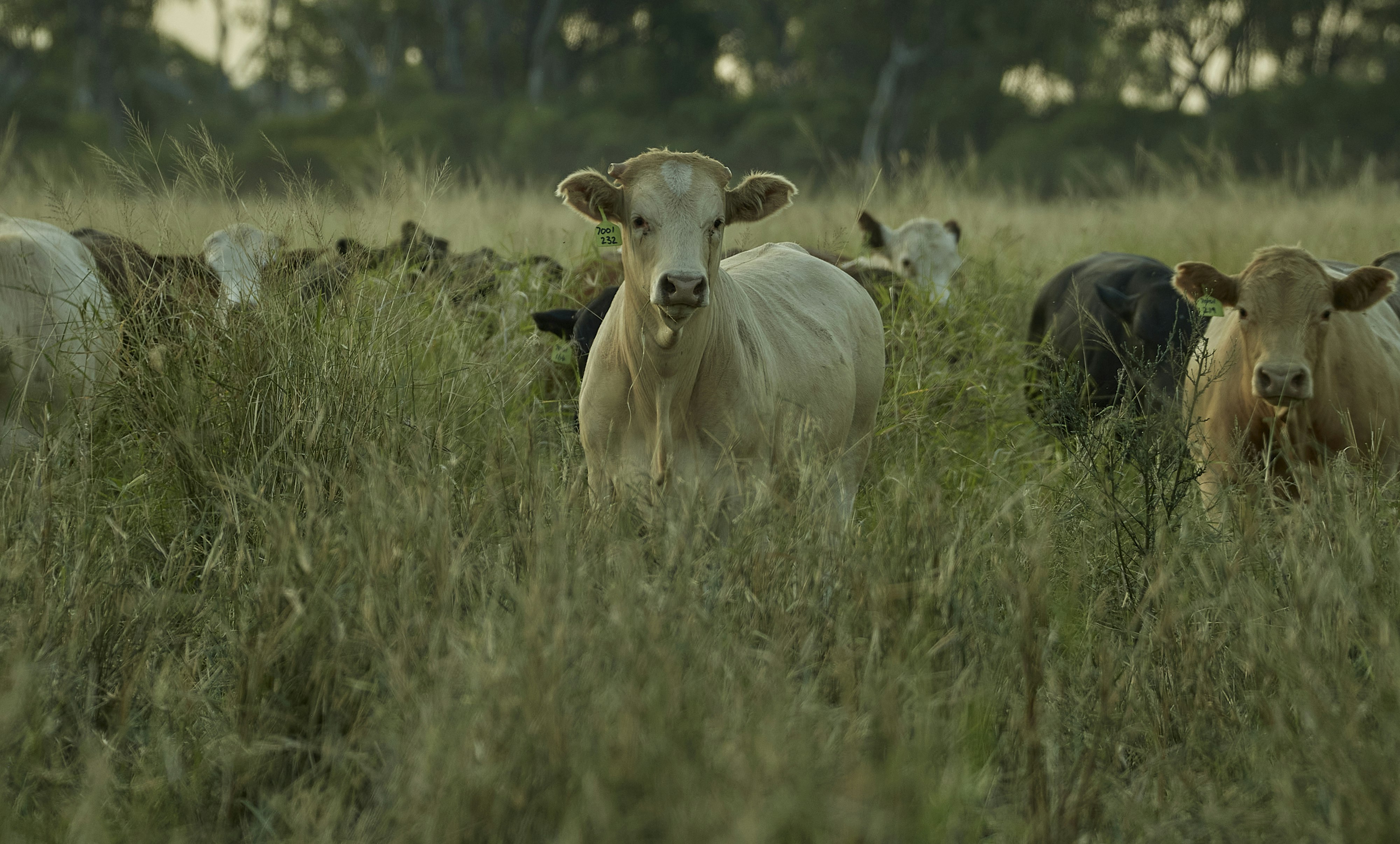 Regenerative practices
We use regenerative agricultural practices on our pastures and cropping country to increase productivity, sequester carbon, improve soil microbiology and retain water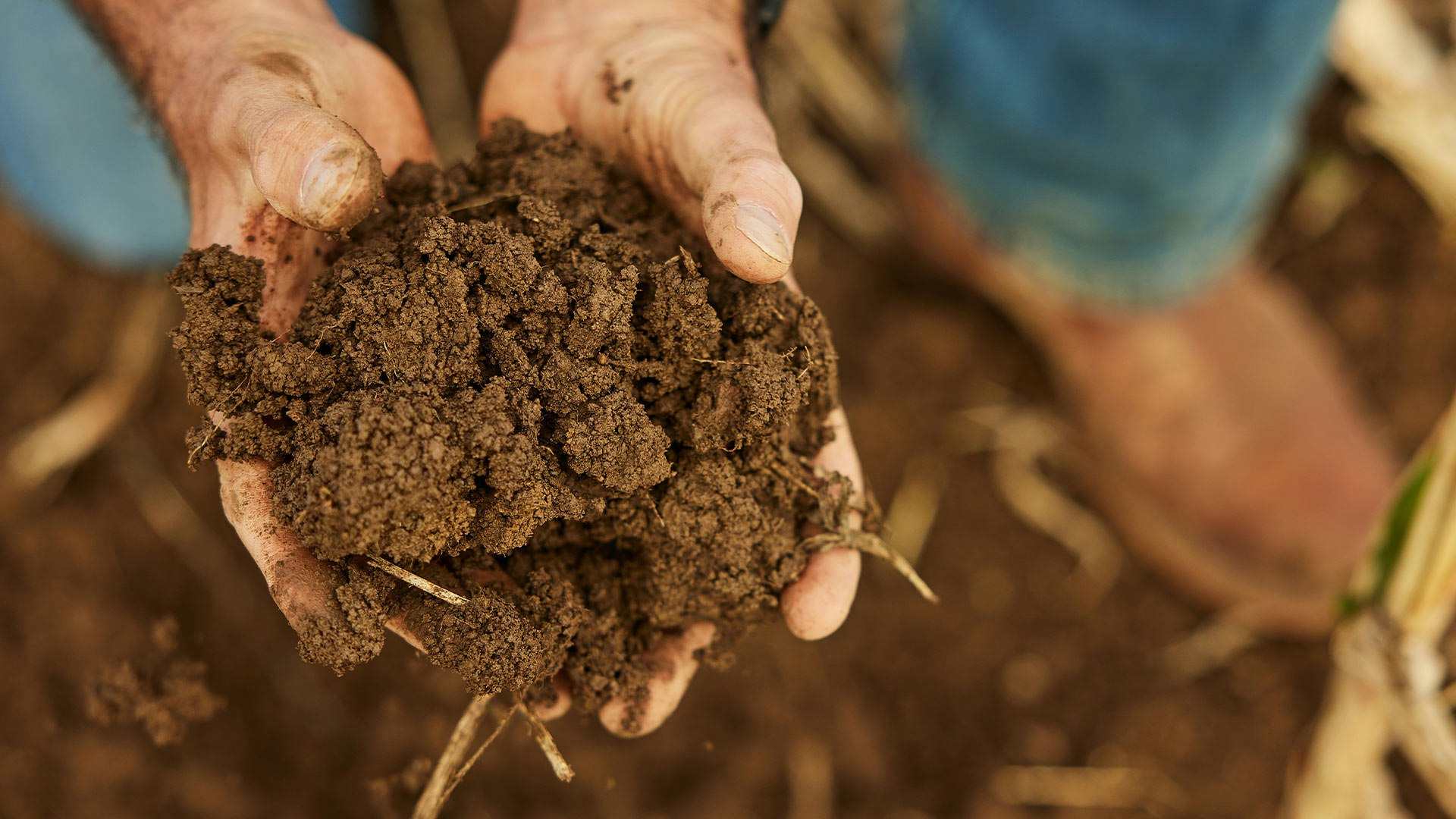 Natural fertiliser
Manure from the cattle is a natural fertilizer that we use for pasture and crop production which means we rely less on synthetic fertilisers.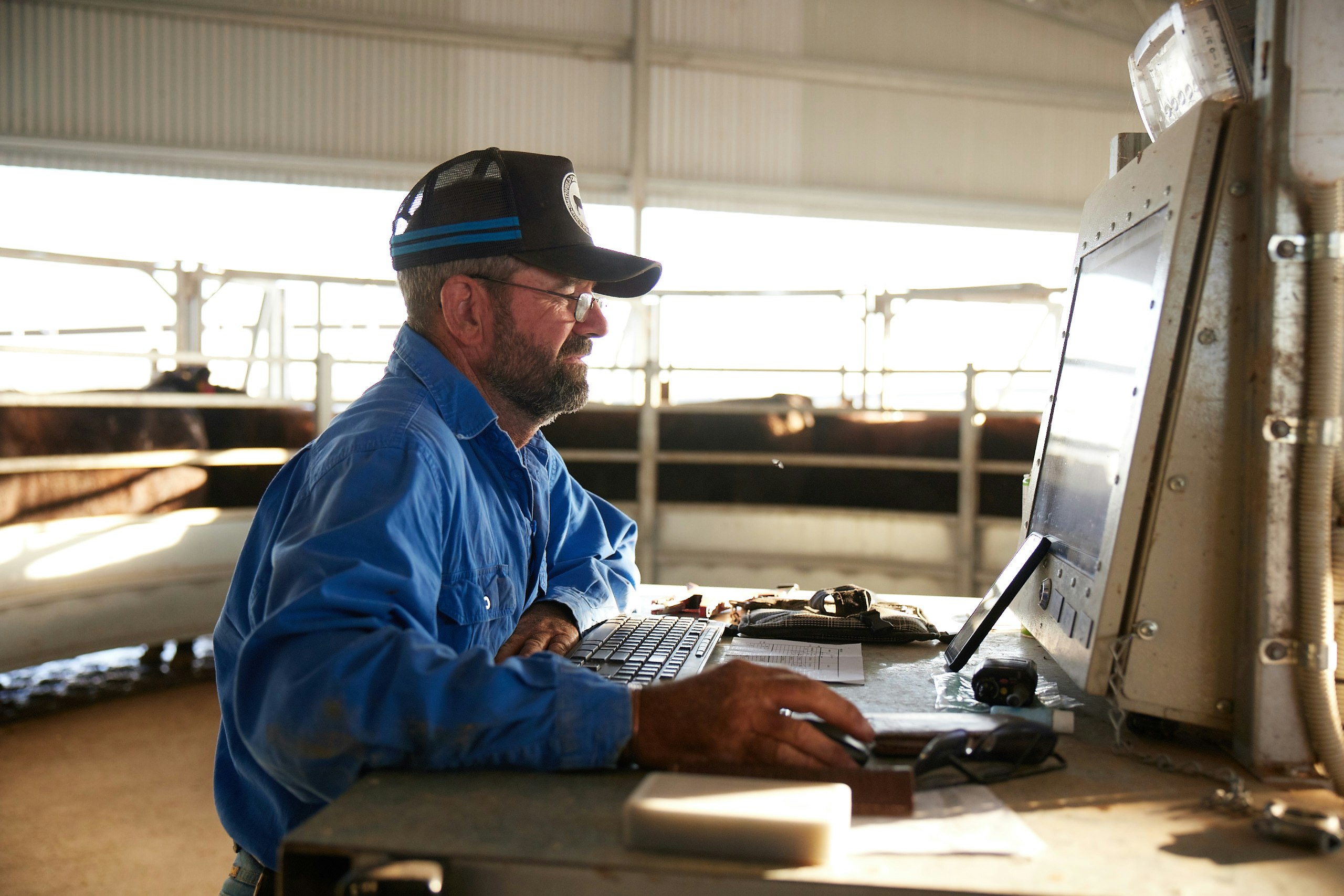 antimicrobial protocols
We have strict antimicrobial stewardship protocols that regulate the use of any antibiotics on our properties.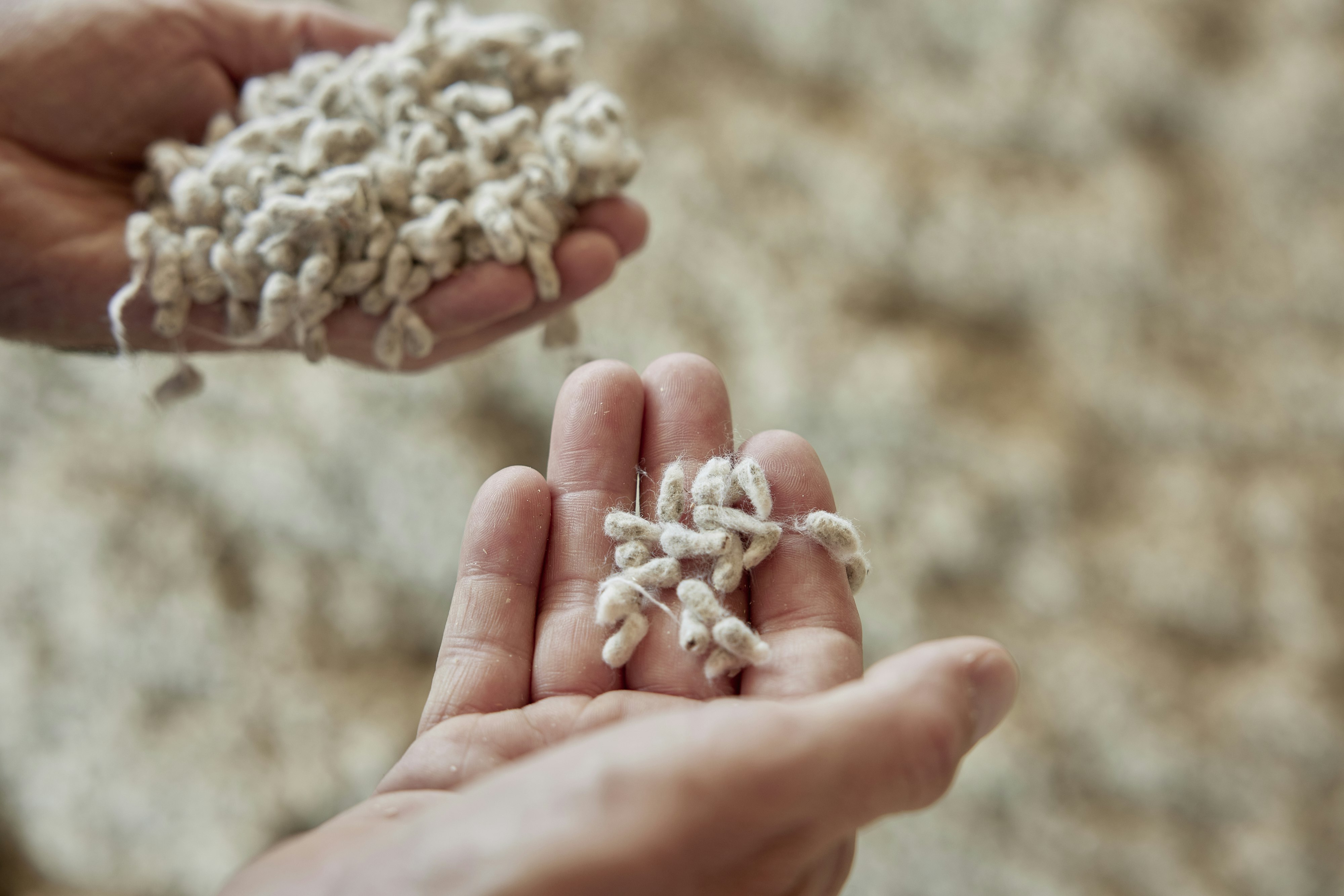 Byproduct Optimisation
We use biproducts from other crops and production processes in our feed rations that would otherwise be wasted.